Nepal 2018_Day 2_Saturday
Edwina Goh
Day 2 started with us being sent separate ways to different churches. Prior to that though, we had time to attend the church service at Banepa. Seeing how men and women were just lifting their hands in worship and singing their hearts out, some with tears flowing freely, it just changed the atmosphere and we could feel that the Holy Spirit was within those four walls.
During this service, these 2 old women, both bent backs (likely due to scoliosis and kyphosis – problems with the spine being bent not allowing them to stand up straight) just came up and worshipped. There was no shame in dancing and the smiles on their faces was a sight to be seen! The question I had to myself was, "How many of us would actually dare to go to the front and dance for the Lord?"
'Let them praise His name with dancing, and make music to Him with tambourine and harp.' Psalms 149:3
Preaching at Different Churches
Janagal Life Giving Church
Wai Yee Chan
After a fun first day stretching muscles for the start of the building project, today was when things got real and I was to witness what the team were here to do. Saturday we were to support the local church, and I had no idea what to expect. Firstly, my original team was broken up and each member joined one of the other teams. I am not someone who can cope well without preparation and I certainly do not have the gift of public speaking. Fortunately for me, God empowered Brenda C and Pei-Ling to share with the congregation at Janagal Life Giving Church, even though they were nervous themselves. By grace, I had a week to prepare myself to share at the next Saturday church visit.
The church was one that had been completely destroyed by the earthquake of 2015, and still yet to be rebuilt. Pastor NP showed us where all the buildings used to be, now 2 years later, still a makeshift tin hut. But we could see the church was thriving, even if they didn't have much money. We peeked in on some children singing in the children's church ministry, but the loudest noise was coming from the main worship area. We could hear wailing and crying, the hum of many voices speaking to God in tongues. It was the first time I had experienced this kind of worship, in England people are quiet and reserved.
We joined the congregation at the end of the worship session and Pei-Ling and Brenda shared their message. Even though they had not planned their topics together, God has a way of making sure the message was the right one, and it was so connected and seamless that no one would have guessed that they had prepared them separately. God used these sisters so well that Benson had no time to preach his piece! But he did invite the church to come forward for prayer and blessings. We, or maybe only I, did not expect everyone to come forward. I was at the back filming and could see the others being surrounded and swamped by the people. I couldn't get to the front to help so I decided to stay at the back and pray for the ladies that were at the rear, not even sure what I was supposed to do. I felt extremely nervous and totally out of my comfort zone, I had never prayed for people I didn't know before, and for people who didn't understand me either. I had to let the Holy Spirit help me in this situation where I knew my prayer life had been weak. I could also see people falling to the floor. I've only witnessed this a couple of times, and only from a distance, usually one person, two at most. But in Janagal, people were falling over like dominoes. Maybe I thought I was safe at the back; I saw a lady nearby praying and crying uncontrollably and I was too scared to go and pray with her, being British and polite I didn't disturb her, so I prayed for those around her and avoided her. But God taught me a lesson and made sure to let me know I was using my own judgment on who I should or should not pray for. During prayer for one of the younger ladies at the back, I could feel a weight pushing on me, it was the crying lady, and as she pushed harder, I realised that she was going to fall. I turned to catch her but she was too heavy and fell on top of me. Literally, I broke her fall. This was the power of the Holy Spirit at work, she was so entranced in her prayers that she didn't need a minister to lay hands on her, she was already filled.
This was how the rest of the trip was going to be, and I needed to push all my defences and what I knew about 'church' aside and embrace the work and the culture of Christianity in Nepal if I were to be of any use to God and the team.
'Trust in the LORD with all your heart and lean not on your own understanding; in all your ways submit to him, and he will make your paths straight.' Proverbs 3:5-6
Benson Lai
Today is church day in Nepal! As they only have Saturday off from work, Saturday is the day when they have church service. Being my second time in Nepal, I knew what to expect from this trip – being sent out to preach at different churches! On one hand I am very excited about, because it is such a wonderful privilege to have this opportunity to encourage the church here, but on the other hand I was feeling completely clueless as to what can I give to the people here. We didn't really talk much about how to put our messages together, all I knew was Pei-Ling will share her testimony and Brenda has an encouraging message to share.
Then the time came for us to be sent out to the neighbouring churches, I was with Brenda Chin, Pei-Ling and Wai Yee. Before heading to the church, Pei-Ling was doing some last minute typing and panicking, Brenda was further developing her ideas but still unsure, and I put myself down for 'wrapping up' at the end after the girls' sharing, whatever that means! We went with Pastor NP to the church, after a short tour around the church, Pastor NP left us to ourselves and went inside to worship. We finally had time to get our thoughts together, but for some reason I didn't really feel like bringing up the conversation about what we prepared, perhaps because the sermon was in 15 minutes time and I didn't want to cause any last minute panic. So instead we prayed together, then I went in to join worship, hoping to hear some guidance from God. Knowing that we are expected to preach, I actually had some messages prepared before I came on the trip (just in case), but I was also hesitant in committing to preach because I thought' I am a middle class Chinese city boy that grew up in Hong Kong and the U.K. How is it possible that I could preach a message that relates and touches the hearts of the people around me? I never lived the Nepalese life nor the agricultural life.'. So I asked God:' Why have you put us here? Surely any Nepalese pastor could do a better job than us, why us God?' And He pointed me to one of my prepared messages…
'For I am convinced that neither death nor life, neither angels nor demons, neither the present nor the future, nor any powers, neither height nor depth, nor anything else in all creation, will be able to separate us from the love of God that is in Christ Jesus our Lord.' Romans 8:38-39
And so I stopped questioning.
The time came for Brenda and Pei-Ling to share their message, as they spoke, point after point that I prepared in Romans 8:38-39 were covered, so I crossed them off one by one. And then Pei-Ling passed the mic to Brenda, the message continued to flow seamlessly as if it was the same preacher, and I kept crossing off points on my notebook, praising God in my heart of how amazing He is. Then I went up to 'wrap up' which all I felt needed was God's Word and His Word alone, so I read out Romans 8:38-39, Pastor NP read it out in Nepalese. And I asked if anyone would like to be prayed for in response, EVERYONE, EVERYONE in the church came up to be prayed for.
It was an amazing day in seeing and knowing for sure that when God wants to speak to His people, He will make sure He gets the message across. And it reminded me that it is exactly in the cluelessness, unsureness and hesitation in our preparation, where we lean on God and seek His help and when He does answer our prayers and uses us to deliver a message to His people – that was why I was so excited about preaching in the first place! To see God's glory in action right before our eyes. What a blessing it is!
Malpi Church
Edwina Goh
We then went separate ways to different churches. Our group consisted of Yuk, Brenda, Yang, Herman and myself. We went to one of the sister churches at Malpi, with Pastor Prashant (Pastor NP's son) who was going to be our translator.
Seeing these churches that have "budded" from sisters or daughter churches from the main church in Banepa was truly inspiring. When Pastor NP started the church in Banepa, he had a vision that by 2020 they would have 200 churches throughout the region, and guess what, they have surpassed this number in 2018!!! He laughed and said that he will ask God how many more He wants before 2020.
It was nearly a 20-minute drive through dust-filled roads and not forgetting the pot-holes on the road that the drivers had no choice but to go through! It made me appreciate the roads we have back here in the UK and how we take that for granted even!
The bible says in Matthew 18:20 'Where two or three gather in my name, there I am with them.' These churches are literally 4 walls, some with plastic sheet coverings or corrugated roofing, but what touched us on arrival was how these people came and truly worshipped God . Though we did not understand most of the songs sang in Nepali, we all felt the presence of the Holy Spirit so strongly there, and we just lifted our hands and heart in worship to the Lord. Though we could not understand some of the songs sung, we learnt to worship in spirit and to dwell in the presence of God.
Yuk shared to the congregation via Ps Prashant who translated into Nepali on Matthew 6: 33 But seek first the kingdom of God and His righteousness, and all these things will be added to you. She shared on how we should not focus on just planning everything but on seeking Him and He will provide. Prior to coming on the trip, the group became so focussed on planning and forgot the whole purpose of seeking God first, but then the reminder came at the right time to set our priorities right again. And truly it is not just for the trip, but on a daily basis.
Brenda shared her testimony of how God provided for the trip, not just a small amount but plentiful. And she impressed the congregation by saying if God could use a woman of her age, what more others. And God's provision for His people should never be belittled.
I shared about this 70 year old man I saw in clinic yesterday, who despite his age, came to know Christ just recently, and despite being a labourer was so grateful and thankful for everything. It just hit me hard as I cannot imagine an elderly man (I thought of my dad and if he were to be a labourer) who has to work as a labourer, working and toiling in the sun all day to earn a meagre sum for a living, yet being able to be so grateful for life and for God, It reminded me of the verse…
'Do not lay up for yourselves treasures on earth, where moth and rust destroy and where thieves break in and steal, but lay up for yourselves treasures in heaven, where neither moth nor rust destroys and where thieves do not break in and steal. For where your treasure is, there your heart will be also.' Matthew 6:19-21.
This elderly man may have nothing on earth, but his treasure is all stored up in heaven.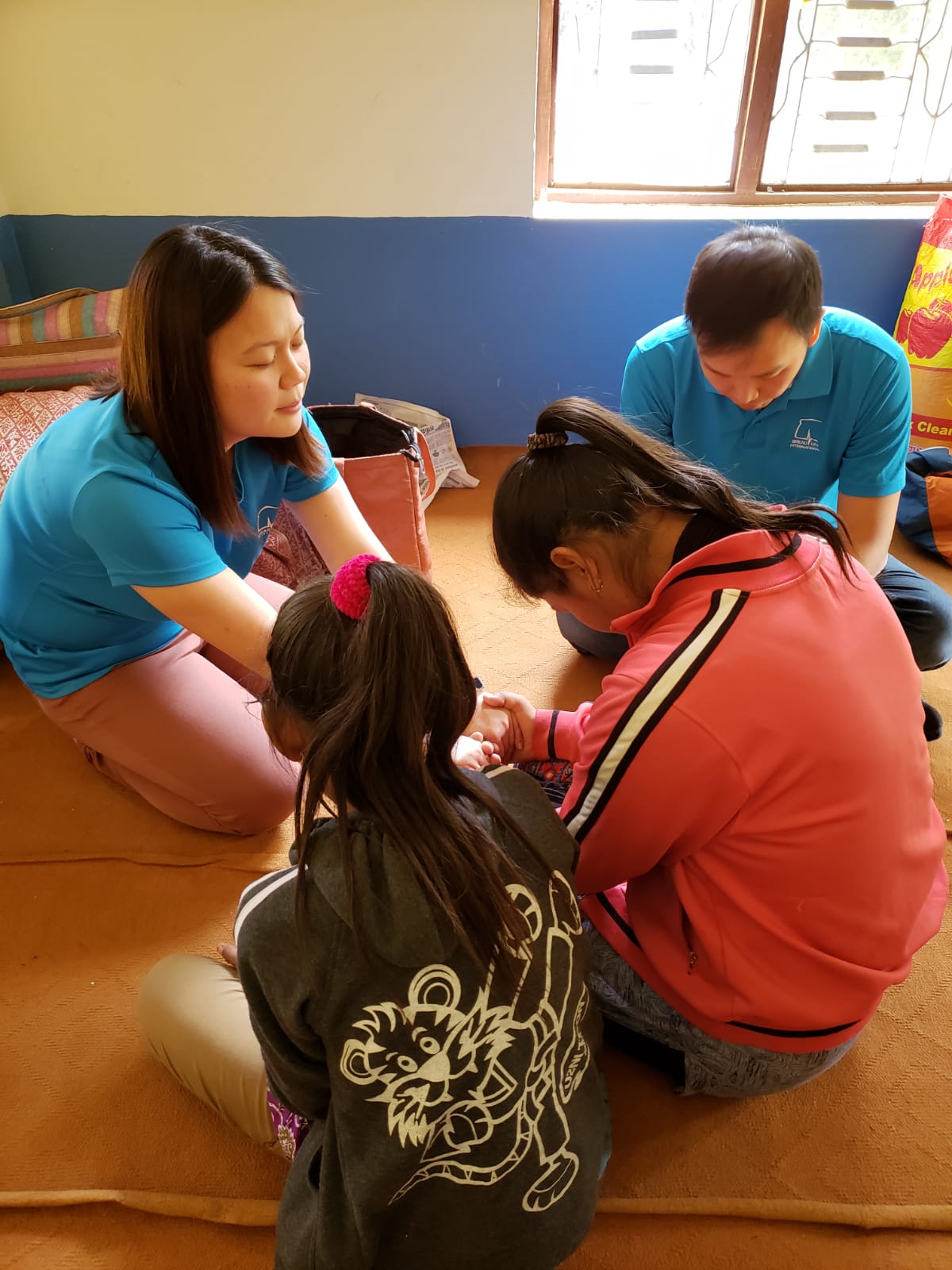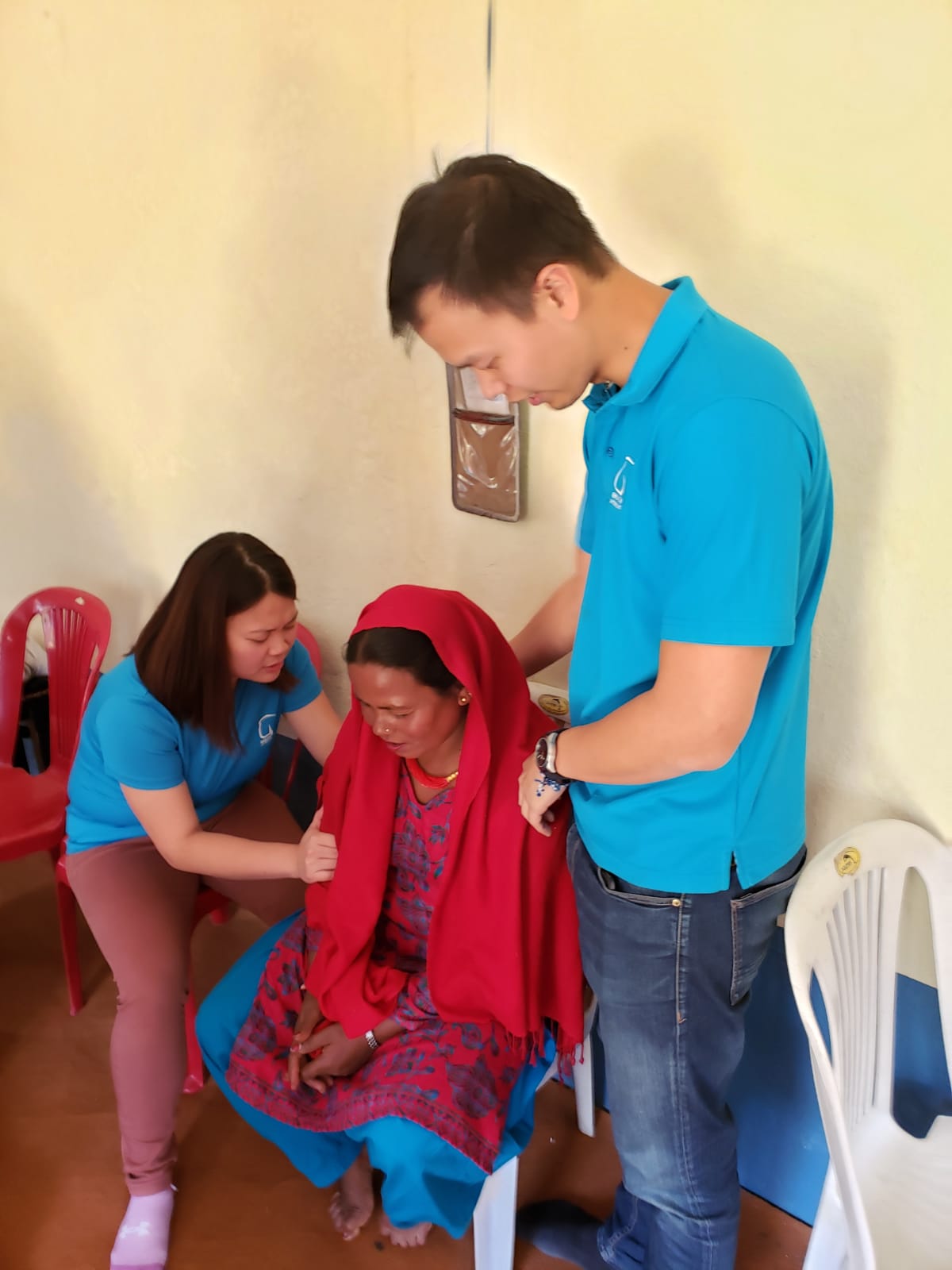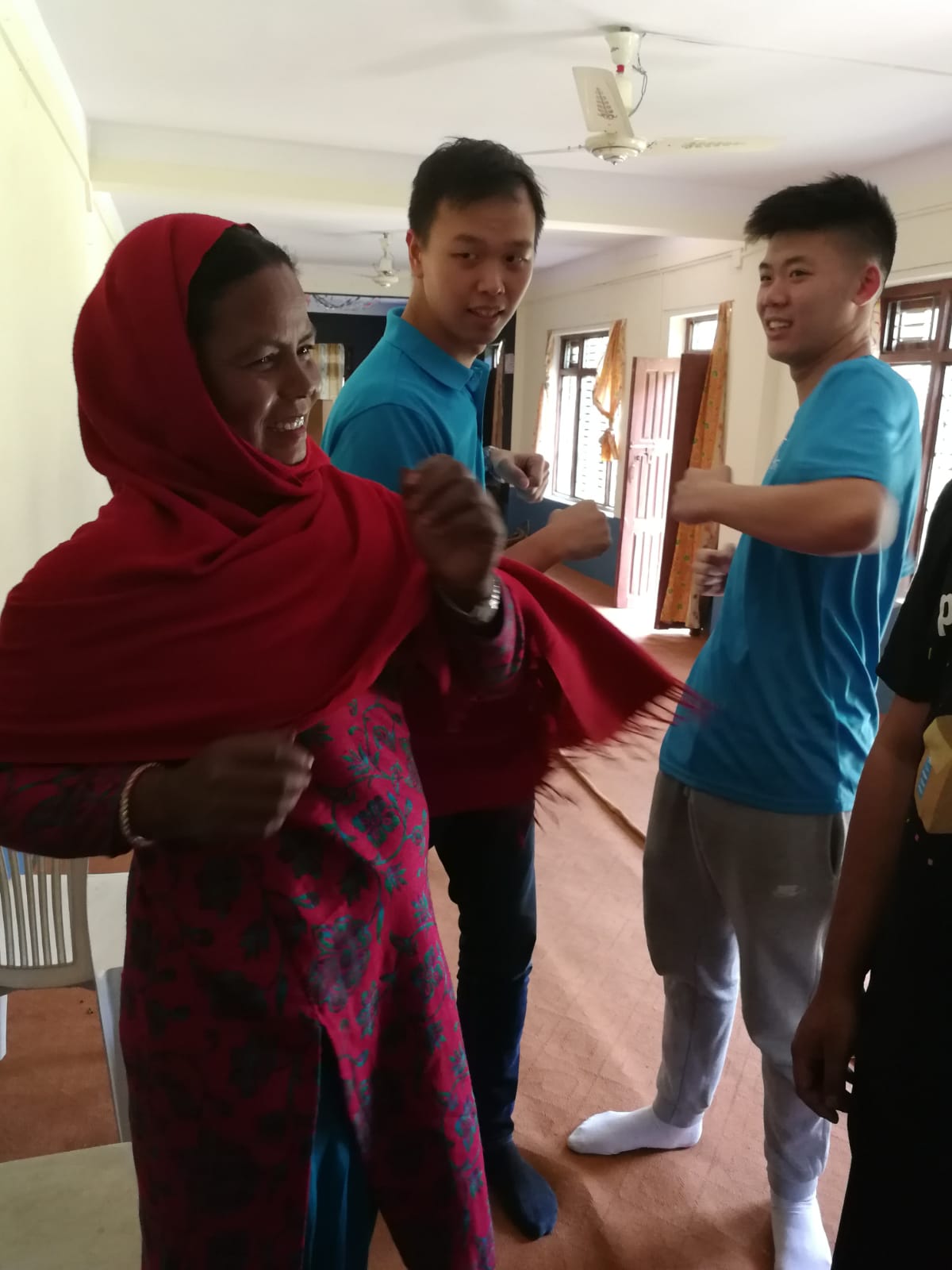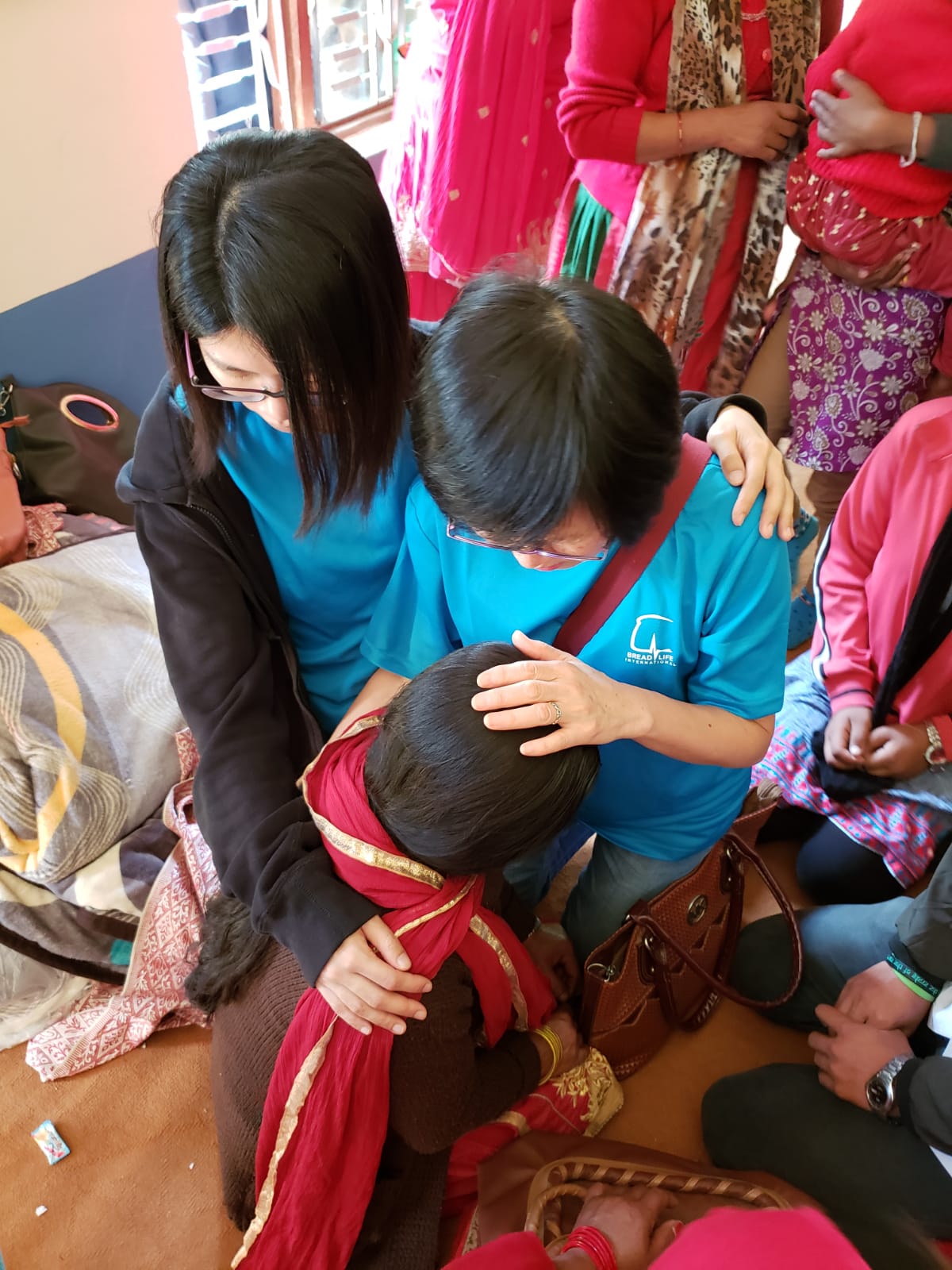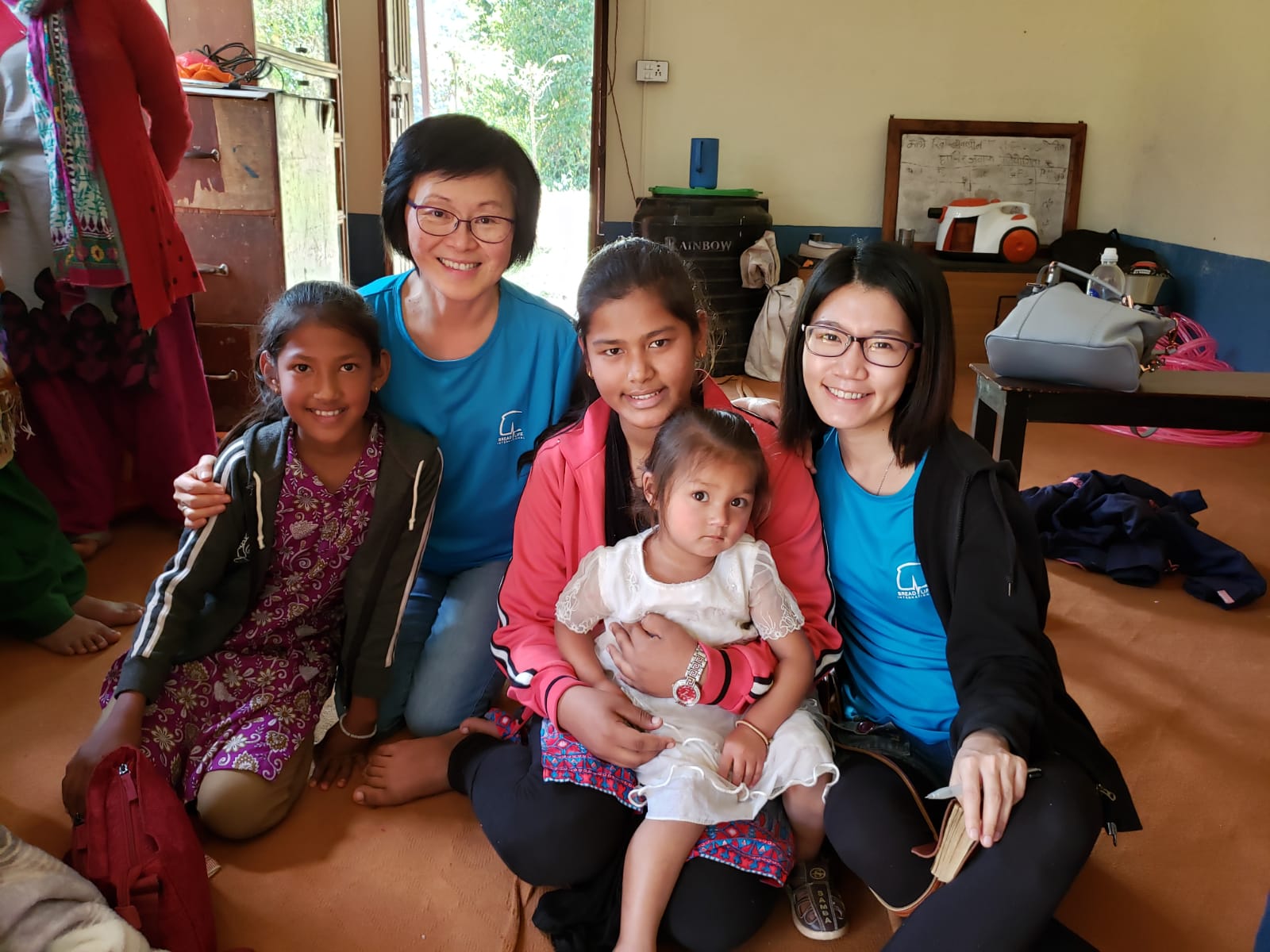 We then offered to pray for the people there who needed healing. They somehow thought it was a medical clinic initially which was quite funny to see, considering we had no equipment there and how I felt restricted not even having simple medication with me! But soon, with interpreters they learned that we were praying for healing. At least 30-40 people came forward to be prayed for. The one sight which I will not forget though is how they are so receptive to prayer versus back here where we can just be so apprehensive.
We just prayed for whoever needed prayer and healing. Some said they felt a difference after prayer, but I would say it was hard to judge due to the language barrier. I admitted there were times where I was like a doubting Thomas, John 20:25 But he said to them, "Unless I see the nail marks in his hands and put my finger where the nails were, and put my hand into his side, I will not believe." v 27-29 Then he said to Thomas, "Put your finger here; see my hands. Reach out your hand and put it into my side. Stop doubting and believe." Thomas said to him, "My Lord and my God!" Then Jesus told him, "Because you have seen me, you have believed; blessed are those who have not seen and yet have believed."
Being a medic, it is a struggle to explain how God can heal miraculously with no scientific explanation but God is gradually working on me with regards to this, (and this is not ending just yet, it is still in progress as we return to UK!) I learnt that in all circumstances, we just have to continue to pray and God does guide our prayers and does speak through us to His people. There were times where I felt the conviction of what to pray for these people and in between, I prayed God, "Take away my disbelief!" If anything, there was no glory to us, but ultimately we were to be used by God to be his vessels through which His healing could flow through.
Back to Banepa
Wai Yee Chan
On our way back to Pastor NP's church, I was able to talk to him as we walked, and he shared his own story with me, how he was into drinking and drugs as a teenager, always getting into trouble, so his parents sent him away to help in a relative's shop, and one day an auntie came in and shared the good news with him. He was touched by the Holy Spirit very quickly and came home to find that his parents, upset with his conversion, were to kick him out of the house. God placed a foreign missionary lady in his life to help at that particular time, and Pastor NP says that this was a very important and significant period of his life. Eventually he went on to study at a Bible college in India where he was able to master the English language and when he returned to start the church in Banepa, there were only 6 people, now 20 years later, he has helped to plant over 220 churches in the region. How amazing! See the work that God can do through faithful and obedient servants of Christ.
'His divine power has given us everything we need for a godly life through our knowledge of him who called us by his own glory and goodness. Through these he has given us his very great and precious promises, so that through them you may participate in the divine nature, having escaped the corruption in the world caused by evil desires.

For this very reason, make every effort to add to your faith goodness; and to goodness, knowledge; and to knowledge, self-control; and to self-control, perseverance; and to perseverance, godliness; and to godliness, mutual affection; and to mutual affection, love. For if you possess these qualities in increasing measure, they will keep you from being ineffective and unproductive in your knowledge of our Lord Jesus Christ. But whoever does not have them is nearsighted and blind, forgetting that they have been cleansed from their past sins.

Therefore, my brothers and sisters, make every effort to confirm your calling and election. For if you do these things, you will never stumble, and you will receive a rich welcome into the eternal kingdom of our Lord and Savior Jesus Christ.'

1 Peter 1: 3-10
Benson Lai
We then regrouped in the afternoon and shared our experiences, it was so encouraging to hear how other teams have experienced God working in their visiting churches.
At the end of the day, we also had a chance to enjoy a relaxing evening with Pastor NP's family, celebrating birthdays of Pastor NP, Isabella and Sharon altogether, and praying for their family and their church.