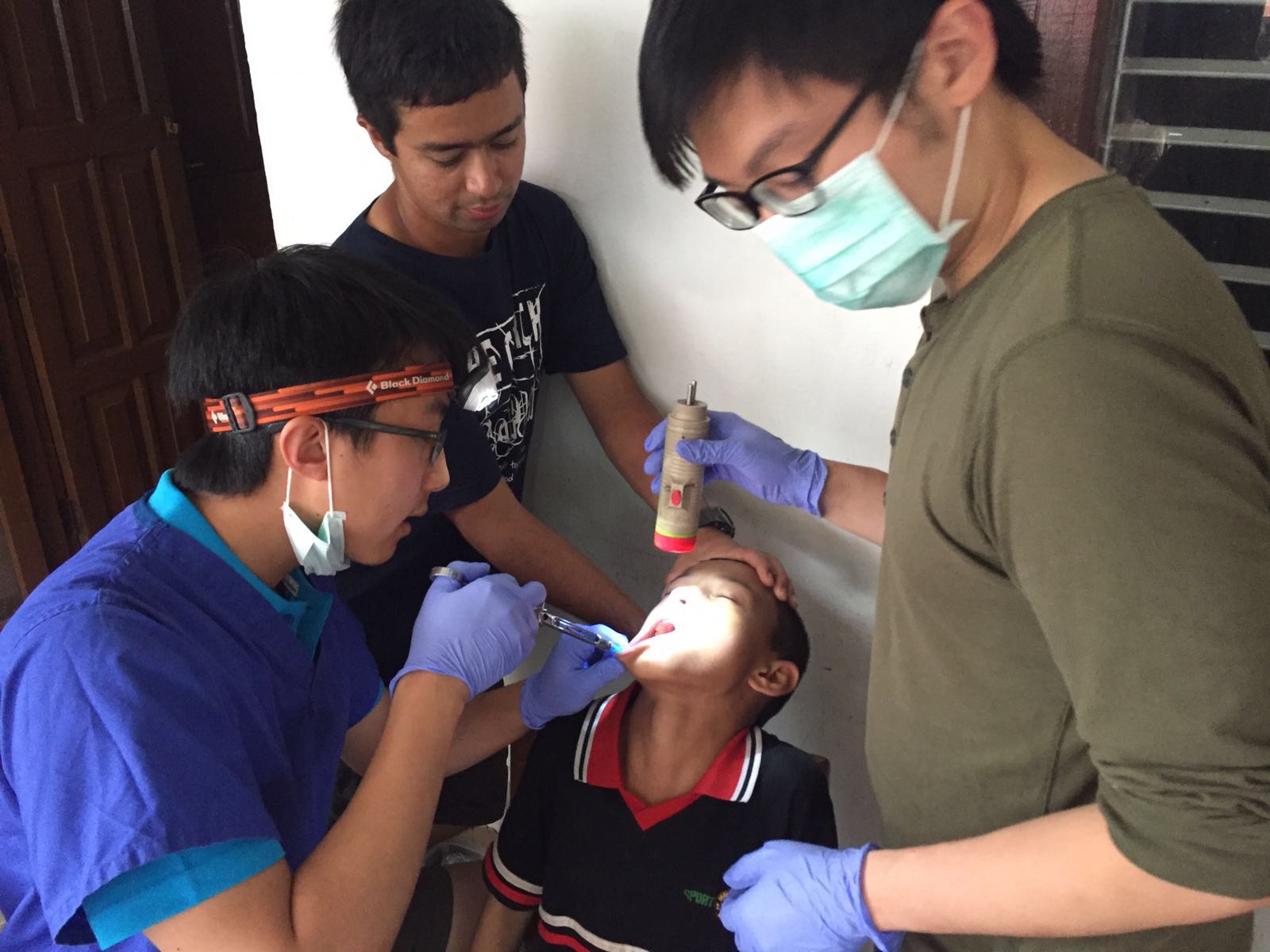 We gathered at 7am and sent Aaron and Sharon back to the UK. Ivan changed his ticket and will stay with us for another day due to the shakable situation in Istanbul.
After breakfast and devotion, we ran the last medical and dental clinics in Banepa from 9am -12pm. Kerry and Catherine were in reception; Josh at triage; Ivan at medical; Denyse and Gloria at pharmacy; Jason, Angel, Esther and Maisie was at dental. It was a relatively quiet day. We saw 16 patients altogether. This is because we only decided yesterday afternoon to open the clinic, which meant that not many people heard about it.
After the clinic, we prepared some water balloon bombs for Hui King as a surprise for the last day in Banepa, but it was rumoured that Hui King didn't have a change of clothes, so the plan changed to use the 'bombs' on Josh instead. But Josh did not take the bait so the 'bombs' were finally used on Derek, who was the only one who didn't know about the plan.
After lunch, we packed and left Banepa on a bus. Prashant and some of the boys from church sent us to Kathmandu but we didn't have a chance to say goodbye to these boys, which made us feel quite sad.
We arrived and settled down at Aaram Guest House at about 2pm. Grace, from Gloria Mission School, arranged our accommodation and we heard more about Grace's stories and about the school. Grace started her mission in Nepal 16 years ago. The school opened in 2002 for poor families who cannot afford normal schooling. The students are not only from a Christian background but Hindu as well. The school building was seriously damaged by the earthquake last year, so they moved to a hired place. We also heard how the changes in the Government policy has affected worshiping in school and briefly scheduled the plan for the school camp, which is taking place on Monday and Tuesday.
We went out for dinner in a restaurant for the first time in Nepal (and in the rain). We shared Nepali food, Indian food, pizza, and finished the meal with Lassi. The food was very tasty and we enjoyed it very much. The rain got even heavier on our way back and, as there is not much street light, it made the trip feel almost like an adventure, e.g. crossing many mini 'ponds' on the street in the darkness.
Overall, it was a nice day. We are looking forward to starting the school camp tomorrow.