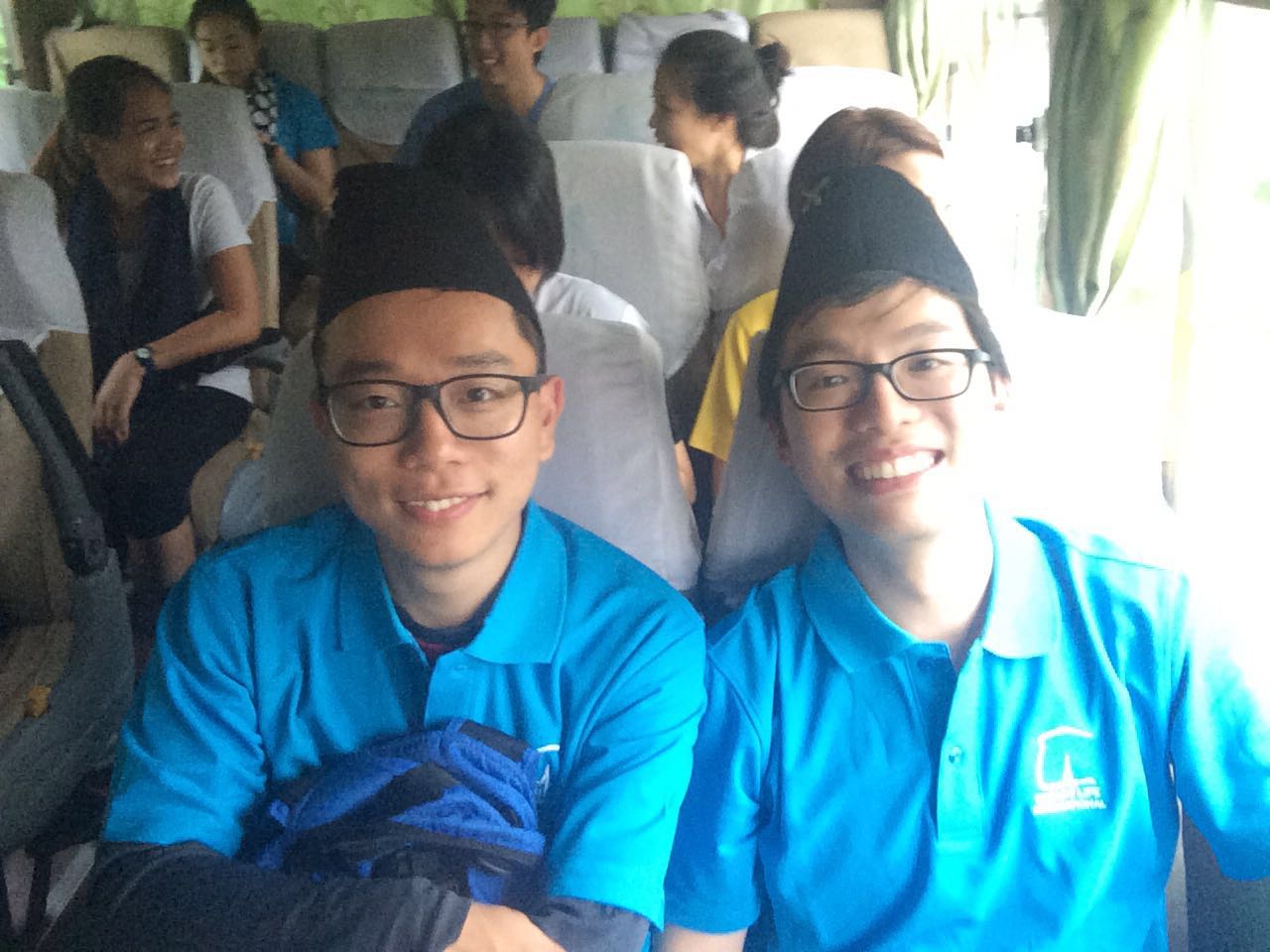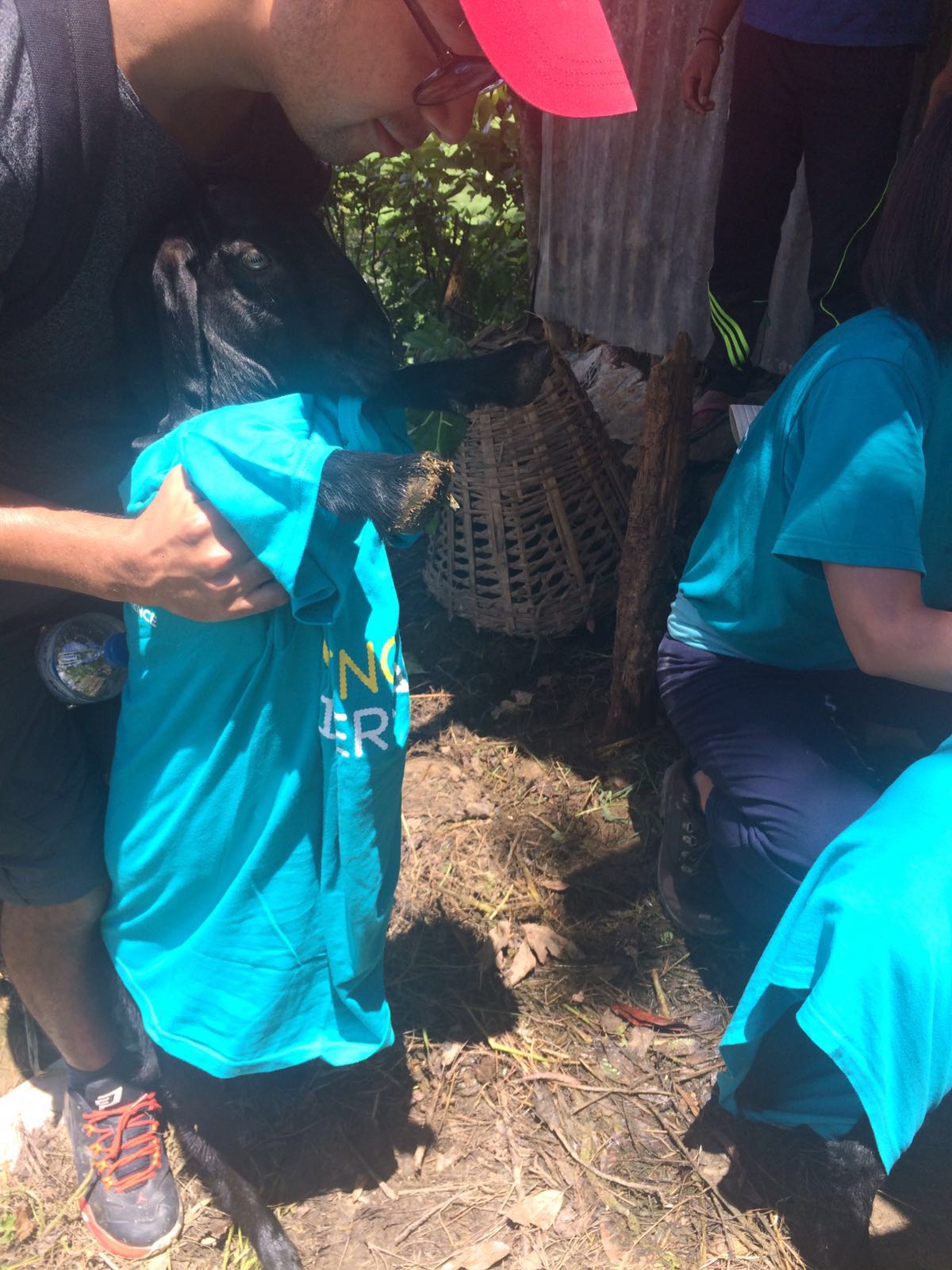 This morning we discussed the goat farm project which would involve 12 local families. Selling good quality goats can help them make a living. The aim is to help each family set up a goat business by donating goats for them to breed. We plan to donate 24 goats in total - a pair of goats to each family. The goats can breed every 6 months to give 2-3 offspring. The idea is that within two years, the family will pass two of the offspring to the church, which will be given to the next family and thereby starting off a new cycle, while keeping the other goats and any profits produced from their milk. With the help of Pastor Raju, who is experienced in taking good care of goats, we believe that the programme can run smoothly and sustainably.
Today we went uphill to Benepa to visit two families that have received our adult goats. The weather was hot when we set off but there was a heavy rainfall along the way. Nonetheless, we had a lot of fun in the rain and returned fully soaked! The rain stopped after a few hours but the roads were very slippery uphill, so we couldn't visit the other three families as we had originally planned. Instead, we had a relaxing afternoon by staying in the church.
Saturday 16th July 2016
Today we gathered at 7am for morning devotion and then attended to the 8am service at Rofecca Church, which is where we are currently staying. Worship was extremely powerful and we a noticed a great sense of joy by the holy spirit from all the church members who gathered today. After worship, the whole team were split in to 2/3s and sent to different villages to preach. We were warmly welcomed and all the team members were fed well and received gifts.
We all returned back to Rofecca church in the late afternoon and shared together the great testimonies we heard from church members and pastors. Today has been a fruitful day, and again we are all impressed and amazed what God has done or is doing to Nepal.