Monday 18th July 2016
Our first day in Kathmandu together began with cooking for ourselves for the first time. I think Jason, Angel, Serena and I now have a new respect for Bundana (Paster's wife) and the other women in Banepa who managed to Cook for the entire team every morning!
We then had to say our goodbyes to Denyse and Ivan who left for the airport, and head out to the bus stop on the ring road.
Gloria school is about half an hour from where we are staying on the south-west side of Kathmandu, and sits at the base of misty hills. Upon arrival, watching the children chase each other on the playground it became apparent that today would not be easy!
The children settled into their class lines and sang the Lord's Prayer and national anthem together (beautiful!) and we began our day in the classrooms:
Catherine and Esther took on the mammoth task of engaging a roomful of 7-13 year olds
Gloria, Serena and Kerry had 15 tiny kindergarten kids (3-6years)
Derek, Joshua and Hui King spoke with the older students, many of whom are highly ambitious!
Benson took teachers aside and spoke to them about their teaching methods, giving them ideas to work with.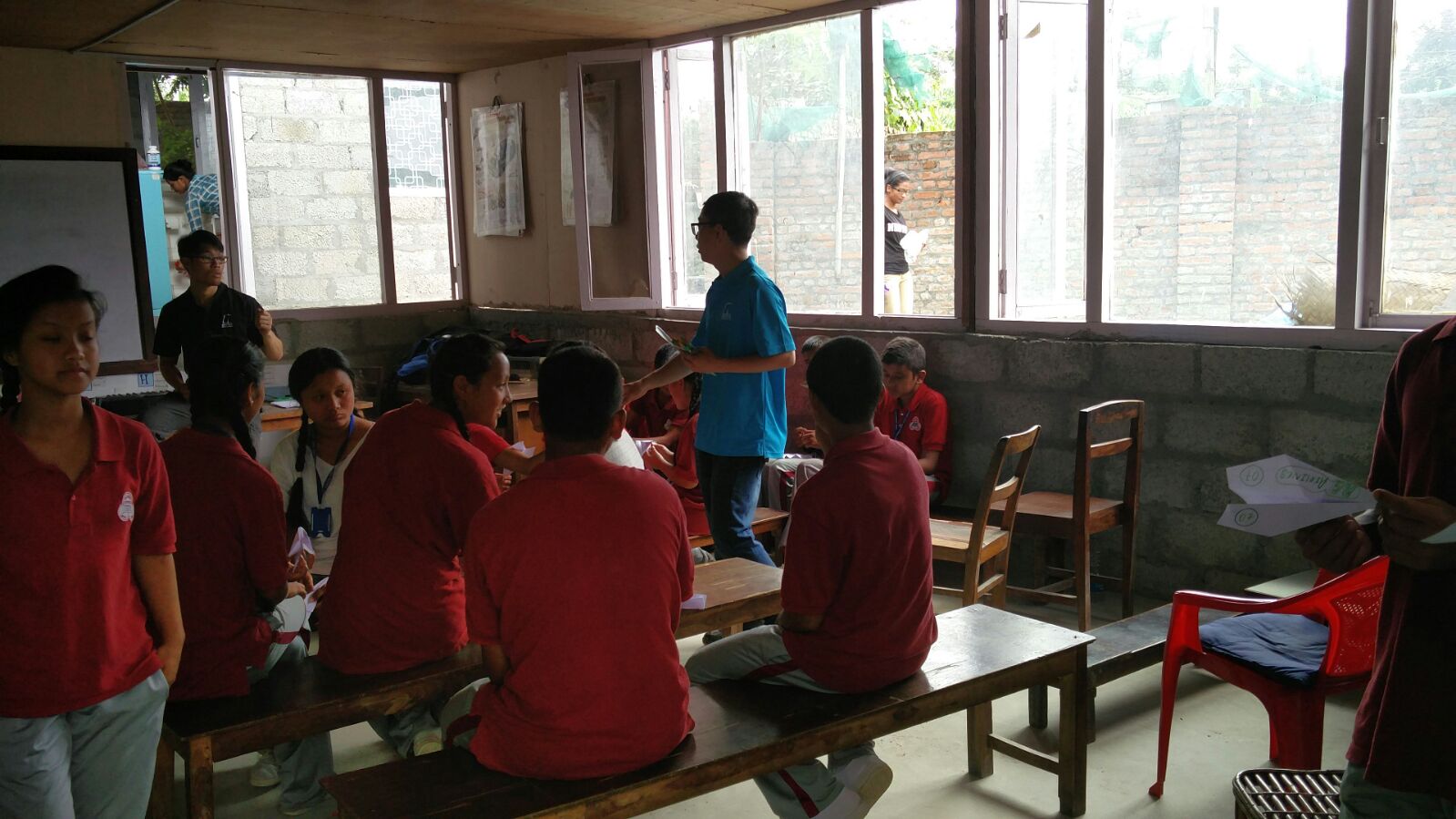 Going from room to room with my camera throughout the morning, I saw each team adapt to their classes and everyone ended up gearing their lessons slightly differently than planned.
Catherine and Esther quizzed students on geography and history and we were all amazed at how much they knew! Kerry, Gloria and Serena tirelessly managed activity After activity; four year old have a limited attention span! The older students (up to 16) did team building exercises and played team sports on the courts.
Meanwhile, Jason and Angel were busy setting up the dental clinic for the day, doing check-ups and assessments on every student. Though the older students generally had kept their teeth well, the younger children tended to have a lot of decaying teeth, resulting in around 38 needing extraction the following day. We were so impressed with the bravery and willingness of the children to have their teeth taken out, something Jason rarely sees with children in the UK.
After Lunch we all said our goodbyes to the lovely Angel, making the team now 12!
I think it is safe to say that we were all exhausted by 4:00pm when school ended, though the bus rammed full of students and teachers making questionable manoeuvres on the way back into Kathmandu woke us all up!
We were dropped off in Jawalakhel, and explored the area for a while before meeting at SingMa for dinner. We debriefed over our noodles, discussing our strengths and weaknesses with each another, we were all proud of ourselves and each other, as ultimately we managed to keep over 140 children engaged for a full day!
We all felt encouraged and prepared for the next busy day ahead. - Maisie