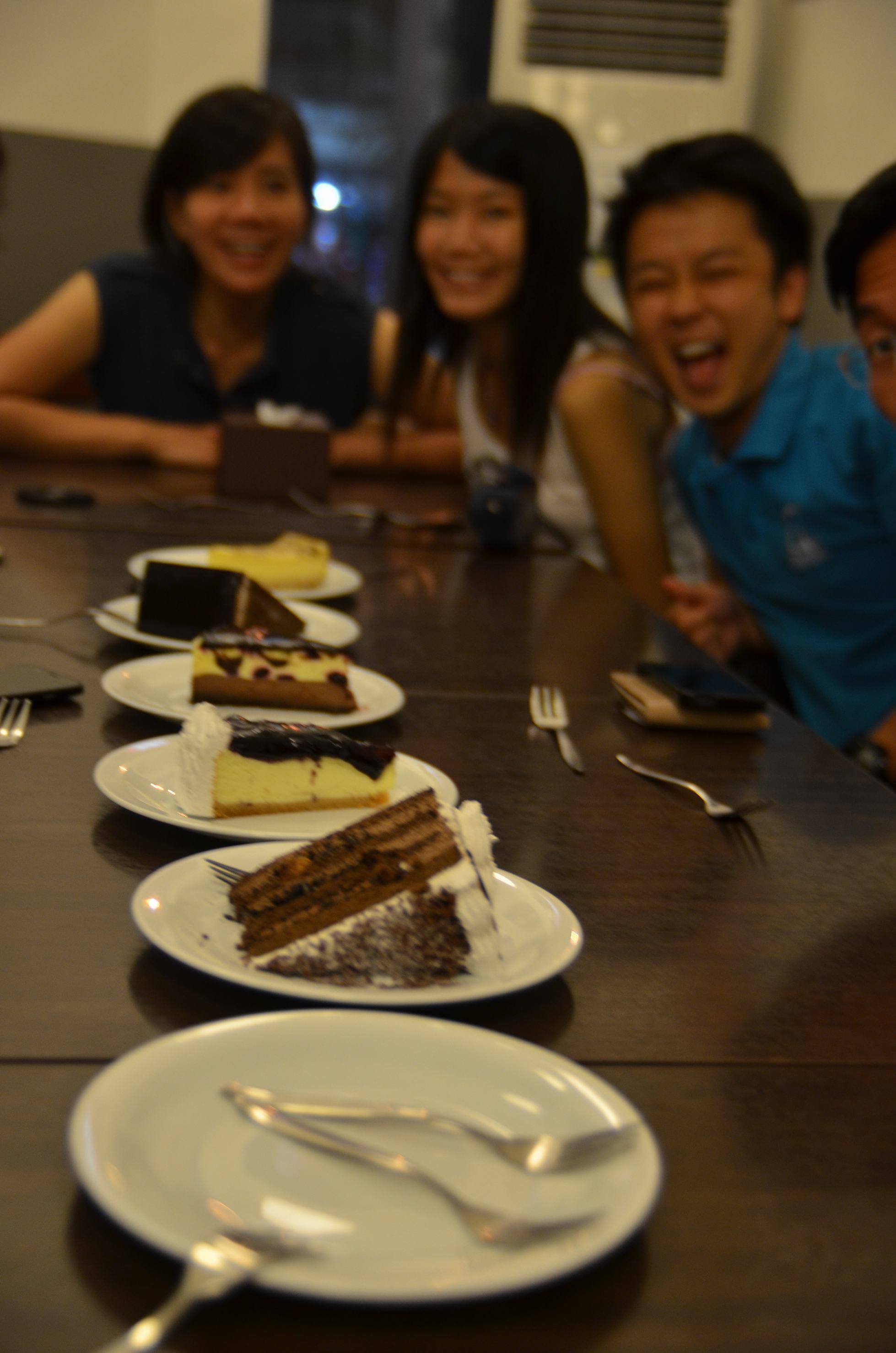 Cambodia 2015: Day 9 - The Killing Fields + Agape International Missions
Today was supposed to be a more 'low key' day. A relaxing day with more seeing than doing. However as I quickly found out it was far from that; it was a day which produced much food for thought and reflection.
We began the day with a refreshing devotion led by Rui. She focused on 3 scriptures to help describe her thoughts on how the past weeks had helped her see the love of God in ourselves and the Cambodian people.
The Killing Fields
Our next destination was a visit to the infamous Killing Fields of Cambodia, in Cheoung Ek. Around 2 million people were executed here under the Khmer Rouge regime. The victims included professionals and intellectuals, suspected political enemies, as well as Christians and Buddhists. This experience was an important one as I felt it gave us insight into the dark but nonetheless real history of Cambodia, and how a nation became crippled by such an event.
Our team barely spoke as we walked through the field of mass graves. To actually see in front of us plots of lands where hundreds of bodies and headless corpses were discovered, and where women and children were once executed was almost surreal. We also encountered the tree used to smash the heads of babies as a method of horrifically inhumane execution to save bullets, and there are thousands of skulls of the victims on display.
Personally, sadness was not a sufficient description of how I felt at the time. It was more of a sorrow and a questioning of the extent of human cruelty on our own kind. What made this worse was the fact this is a recent reality, happening less than 40 years ago and that it was only several decades after the atrocities of the Holocaust. For myself, this experience really did make me feel ashamed of ourselves as people of mankind repeating these tragic mistakes over and over again. However, only in the darkest times does the light shine brightest.
Today and for the past week, I have had the delight of witnessing the strength and perseverance of the Cambodian people; though they are a relaxed and cheerful people, they know the importance and fruitfulness of hard work, young or old, farmer or teacher, they excel at what they do and take pride in their work. They are also not ignorant of their past; several days before in Solid Rock, Choy - one of the older kids explained to me the difficulties of living in Cambodia. A generation of professionals wiped clean by the Khmer Rouge made it so difficult to breed new professionals. Choy's dream to become a doctor was an expensive one as the medical schools needed to bring in foreign doctors to educate new doctors, he mentioned each academic year costed 1200 US dollars (equivalent of 10 months pay for an average citizen of Phnom Penh). However regardless of the difficulties his dream remain true, he told me about his determination to continue studying hard and finding a way to get into and fund his education at medical school. I've heard from many others Cambodian teenagers and young adults whom share similar dreams and ambitions to educate and make the best of themselves. The harsh reality is that ambition is futile without a way, and using Solid Rock orphanage as an example, we as fellow children of God can become providers and fuel the ambition of this young generation of Cambodia.
Cambodia, and the world will never forget the atrocities that were committed in her lands, and these are Cambodia's scars that will forever remain in history. However I firmly believe the people of Cambodia have the spiritual fire to endure this difficult period and recover from the tragedy that was the Khmer Rouge genocide.
Agape International Ministries
The next half of our final day in Cambodia was spent in a Christian organisation called Agape International Missions (AIM). It was great catching up with Pip, she first came to Cambodia in May 2013 with BLi and has now bèen serving in Cambodia for 2 years, initially with Daughters of Cambodia and currently is the media department in AIM.
This organisation which focuses on fighting sex trafficking in Cambodia was truly inspiring. What I found really fantastic was how AIM operated on a holistic level; not just rescuing sex victims from pedophiles and pimps, but working along with the community to prevent future sex trafficking and to restore all aspects of the lives of the victims by providing work, education, healthcare and spiritual development.
Our visit was guided by AIM's coordinator Chad. He first introduced us to the area as the biggest child sex trafficking area in the whole of Phenom Penh 15 years ago. Since then the community has recovered hugely from the efforts of AIM and the Cambodian government cracking down on child sex trafficking. We saw the building which was once used as a brothel and the upstairs room known as the 'pink room' exclusive for virgin children and filming of child pornography. All the rooms have been destroyed since then apart from one room where one little girl was found dead upon police arrival, the room has been kept intact in memory of her. The building is now used to house mothers and children who are victims or are at high risk of sex trafficking.
The demand of child sex trafficking comes mainly from foreigners who are relatively wealthy in a country like Cambodia. Hence the supply frequently comes from poverty and a need for money for survival, often it can be the case a mother may be forced to sell a child to save the rest. Therefore taking out the sex trafficking buisness whilst is vital cannot be left at that.
It is extremely saddening to see people take advantage of the vulnerable and using them for selfish profits. Regardless of the motivation whether it be greed, poverty or perversion it is a vicious cycle which can only be stopped with intervention.
AIM has two cloth factories capacity 15,000 units per month, with current demand of only demand around 2000 per month. So they will be happy to receive more orders which will help AIM in this ministry.