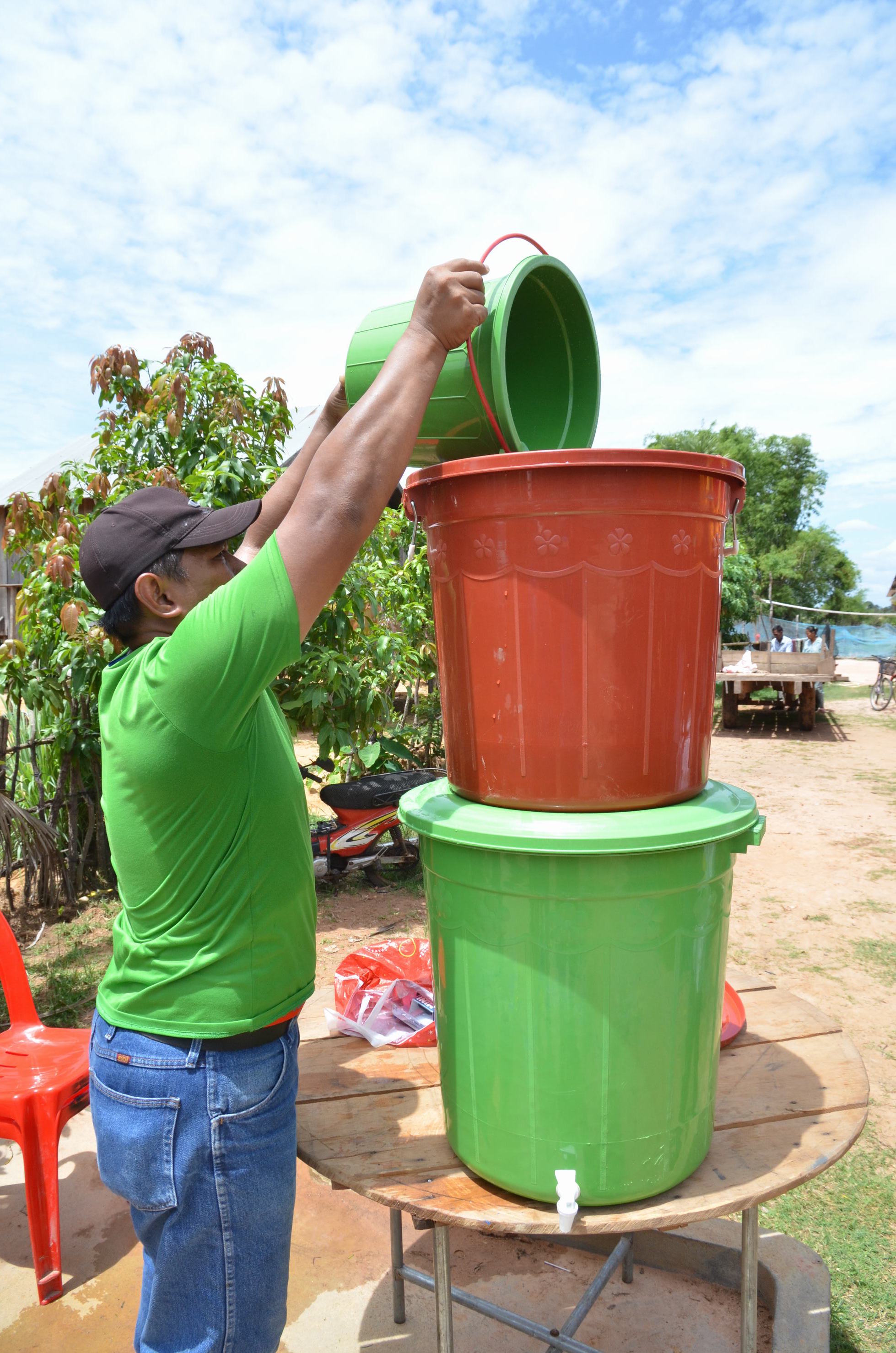 Cambodia 2015: Day 4 - Smounh Village
Today we visited the Smounh village ministry and were able to run a medical clinic, sing songs, make balloon animal gifts and play with the children, delousing procedure and we finished off with snacks and farming gifts such as a tiller and various seeds.
The place we visited was actually the home of the Pastor, who uses his house as the local church. He lives there with his 4 children and his 4 adopted orphans and his daughter regularly holds english classes for the children from the village.
Unfortunately we arrived a little late today at 11:20 am, the journey was 100km but it took us almost 2hrs 30 mins due to the dirt roads we were on. There was already a queue of 60-70 people for the medical clinic who had been waiting since 9:30 am. On arrival we were welcomed by traditional dancing and singing from the school children. After this, Ivan shared a very powerful gospel message that was well received by the locals. The medical clinic today saw a lot of swollen thyroids, caused by a iodine deficiency. This hopefully can be prevented in the future with the seeds given to the village, such as spinach which covers the gap in their diet for iodine.
The main event of the day was the delousing station. Five at a time, the children of Smounh village were washed with delousing shampoo and then rinsed with water. When the hair was then towel dried, many lice were removed from the hair and were visible on the towel. It shocked us that every single child had lice, and some especially were completely ridden with the pests. This was the first time the team had experience delousing, it was hard work, especially due to heavy rain but also very rewarding!
Mike also set up a water filter similar to the one set up in the Siem Reap but it was great to see that the Pastor already had a well built water pump which provided fairly clean water, but the filter will ensure that it is safe to drink.
Before our departure we handed over 10 sets of till and seeds such as tomato, lettuce, pepper to several families and also some mosquito nets.